MATERIALS
EXAMINATIONS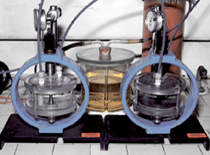 SAFAS manufactures every single casting under quality guarantee system.
Each casting, along the production path, is submitted to destructive tests in order to verify its soundness. In the internal technological laboratory all the other tests are performed on samples of steel, hot or cold, or supplied with the product certification required.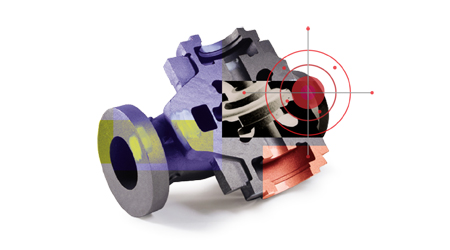 Chemical Analyses
by means of simultaneous quantometers (even portable ones for product analysis) wet method.

Mechanical tests

Tensile test: at room temperature and at hot temperature (up to 1050°C).
Impact test: at room temperature and at low temperature (up to -196° C)
Hardness test: various fixed and
portable instruments (among which digital Equotip)
Bending test.


Dimensional inspection

Stieffelmayer apparatus with digital display connected to CAD/CAM system
Faro laser arm.

Thickness check
by means of digital Krautkramer apparatus.

Roughness check
by means of Hommelwerke apparatus

Hardness check
by means of various portable and fixed instruments (among which digital Equotip)

Residual stress check
according to ASTM E 837

Corrosion tests
according to ASTM G 48 - ASTM A 262 -NACE TM 0177 - NACE TM 0284.

Micrographic check
up to 1500x.