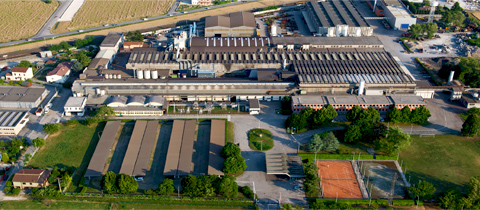 "A long history
between tradition
and state
of the art""
SAFAS
FOUNDRY
TODAY
SAFAS is one of the world's leading manufacturers of steel castings for the industry of energy, mechanical and transports, with an annual production capacity of more than 5.000 tons of finished products.

Safas thanks to the constant technological updating, in the search for and development of the production processes, meets the customers' requirements and the more stringent specifications with high performance products even for complex operational environments.

The foundry is involved in a continuous improvement under every point of view, in order to obtain and keep a competitive advantage.
In order to strengthen the growth to the utmost, SAFAS makes a continuous effort in the technical innovation, in the plant engineering updating, in the improvement of the personnel's ability and professional competence.

Our target is to develop a production following these guidelines:
to achieve and maintain the highest productive capacity to produce castings at competitive costs in comparison with the more qualified international competition.
to interpret and manage the requirements of a diversified market, from the energy field to the transport industry, by means of a flexible and dynamic offer adjusted to the needs both of small industries as well as of big multinational industrial groups.