NON
DESTRUCTIVE
TESTS
ON THE
MATERIALS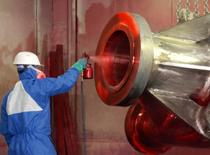 SAFAS manufactures every single casting under quality guarantee system.
Each of our products is of critical importance and is meticulously checked for its soundness and compliance with applicable standards.
The quality controls on products are carried out in accordance with international standards through strict internal procedures worked out in accordance with customers' requirements.
The quality guarantee system adopted is recognized by the most important national and international companies and is based on the use of measuring devices among the most technologically advanced ones, regularly submitted to calibration procedures.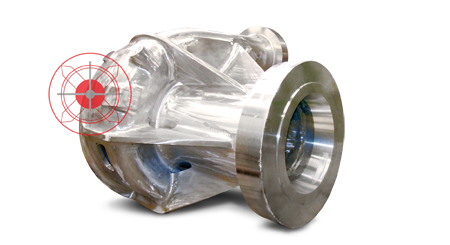 MT Inspection
Magnetic particle inspection by means of dry, wet, wet fluorescent methods under room brightness checked conditions.

6.000 and 10.000 Amp. Magnaflux Limited apparatus, for inspection by means of dry, wet and Wood light fluorescent magnetic powders.
Multidirectional Kriope apparatus.


UT Inspection
Ultrasonic inspection by means of Krautkramer Usip 11 analogic apparatus and Krautkramer Usn 60 digital computerized apparatus, by means of straight, angled and focused probes.
PT Inspection
Contrast and fluorescent dye penetrant inspection according to European and American standards. Nuclear certification of products used in room brightness checked conditions.

RX Inspection
Radiographic inspection: X-rays by means of Seifert 200Kv apparati and in the radiographic bunker by means of 9÷5 MeV Linatron M9A Dual Energy Linear Accelerator; gamma rays with 2 sources IR 196 and 1 source Co 60.

VT Inspection
Visual test of castings performed by ours II and III level qualified technicians.